Growing up in Wisconsin my introduction to Oregon unfolded in two manners: Watching Steve Prefontaine charge down the homestretch of legendary Hayward Field on ABC Wide World of Sports, and reading about Pre's life through the prose of Kenny Moore in Sports Illustrated.
I tried to be like Pre, but tendonitis in my knees ended my high school running career. I ran a little here and there, but eventually traded it in for riding my bike.
Still, when we moved to Eugene, my first pilgrimage took us to Hayward Field, where my daughters, then 6 and 8, completed a victory lap for me as I stood on the track in front of the iconic stands.
Years later I watched my daughter Sierra run the Middle School Mile before a packed crowd at Hayward Field at the Oregon Twilight Meet in one of the greatest presents she ever gave me — tears and chills erupting through my body as I attempted to videotape it.
Of course the old Hayward Field got demolished to build the new Hayward Field in all its pompous glory. My daughter Taylor sent me a photo of the wrecking crews dismantling the grandstand. It felt like I lost an old friend.
Taylor recently finished her first half marathon running down those hallowed lanes in the new stadium rendering me breathless once again when she displayed her award that was made from wood from the old Hayward bleachers.
Without question Oregon has running in its DNA, but that just scratches the surface of its pioneering spirit. It's difficult to find anyone who comes here and isn't simply blown away by the mountains, the rivers, the deserts, the coast, the waterfalls, and on and on.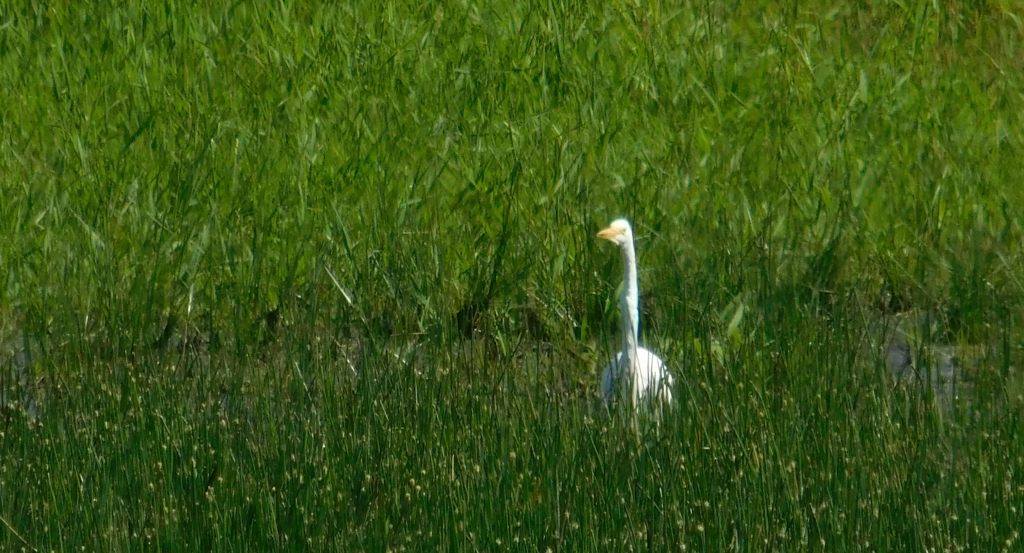 I've already sung the praises of some mountain bike river trails: the McKenzie River Trail and Middle Fork Trail. So even if you're just visiting our cities, bring your bike. If nothing else, the river paths in Oregon cities and towns will leave you itching to plant some roots. Here's just a taste of two:
Eugene, Oregon
Just a stone's throw from the bustling Valley River Center shopping mall, I slow my bike to a crawl and I roll through the Delta Ponds along the Ruth Bascom Riverbank Path System.
A traffic jam of Turtles lined atop a floating log looks like a life-size Pecan Roll at an expensive candy store now that Stuckey's has gone the way of the Howard Johnsons.
A family of Mallard Ducks paddles past, sending an arrow rippling across the pond that points to a Great Blue Heron still as a front yard landscape pink Flamingo with its neck wound back like a spring ready to strike near the shallow edge.
Pairs of Canada Geese peck along the grassy shoreline with gaggles of fuzzy young offspring in a feeding frenzy under their watchful eyes, always prompting their Dad to open his beak in a menacing manner when anyone passes a little too close.
A Snowy Egret finds solitude in a sea of swamp grass.
Then something above catches my eye, as a Bald Eagle soars down from its lofty view of a smorgasbord below and lands atop a towering Cottonwood tree to peruse the morning's menu.
Springtime along the waterfront bike paths of the Northwest burst with life.
Eugene's riverfront system is among the oldest and most natural settings of the bunch. It's easy to forget city life buzzes only a football field away.
This system began shortly after Oregon passed its Bicycle Bill in 1971, and most of the 12 miles that sandwiches the Willamette River through the heart of Eugene connecting to more miles in Springfield was built between then and 1981.
You can wile away a few hours on the trail itself, or use it as the main artery to countless bike routes that perennially place Eugene on Bike Friendly City lists. Five bike/pedestrian bridges criss-cross the Willamette along the way.
Eleven years of living, commuting and riding the trails never, ever, got old.
The Dalles
A cold, wet storm hit western Oregon, pounding my windshield with relentless rain as the storm swept up the Columbia River Gorge from Portland on wild westerly winds as weather tends to do.
I wonder just what lies ahead on this weekend that was planned to be full of adventure. The rain continued to hammer up through the gorge into Hood River.
As the trip continued en route to The Dalles, the clouds began to break up.
The rain ceased.
The forested green ridges transformed to golden rolling hills with the blue Columbia River sparkling in the sun.
The Dalles Chamber of Commerce boasts 300 days of sunshine each year inviting tourists to venture just a bit farther up the gorge from Portland to the eastern gateway to enjoy its outdoor wonder.
The Dalles served as the transition point where settlers on the Oregon Trail loaded wagons onto barges for the final sail to Portland. Today it finds itself transitioning from sleepy river town to hidden tourism gem shimmering in the sun.
More than just a 10-mile path along the Columbia River west of its famous dam, The Dalles Riverfront Trail journeys along the historic bend, where the Columbia makes a head-scratching 90-degree turn in its flow, changing from east-to-west to north-to-south cutting through the rocky valley.
The trail will take you west from downtown to The Discovery Center northwest of town, or east to the dam. The Discovery Center itself is worth the price of admission and a nice break from a ride.
Along the trail you get glimpses of what the natural shoreline looks like along with its modern day industrialized elements while massive barges chug up and down river reminding you of the economic impact of the Columbia River.
You'll still catch glimpses of waterfowl of all sorts flying and floating with specific intent, given the season. Some off-shoot trails can lead you to quiet coves, and there are plenty of signs to direct you to other notable sites such as one of Lewis & Clark's campsites.
Oregon continues to work on its bike trail through the Gorge, which is another column in itself. Someday the trail should connect Hood River and The Dalles.
While I haven't hit them yet, Portland and Bend also offer great riverfront trails, but they always appear just a little too crowded for my tastes.
Time to ride.
---