Padraig
My name is Patrick Brady and I took the nom de plume Padraig when I began contributing to Belgium Knee Warmers because I wanted the reader to focus on the quality of the writing, rather than being distracted by the identity of who the author was. In a sense, I wanted to prove to myself that if the quality of writing were sufficient, it would draw an audience even if my name wasn't attached. And we did okay—in fewer than three years more than one million people visited BKW. I kept the monicker, a nickname given to me by a mentor, when I started Red Kite Prayer and it's the name by which many of my readers know me to this day. 
I've been an active cyclist for more than 30 years. I cut my teeth working in bike shops in Tennessee and Massachusetts. I raced road, off-road and cyclocross. Collegiate racing was a particular favorite for me; the friendships I forged with my UMASS teammates in the early '90s endure to this day. I've toured all over, both unsupported solo and with fully supported tour groups.
I began writing about cycling in 1991 by freelancing for Dirt Rag; the next year I began writing for the fledgling regional, The Ride. I became friends with the publisher, Richard Fries and in addition to my writing, I did copy editing and sold shop subscriptions for him. Richard is a friend to this day and I'm pleased to bring you his work here at The Cycling Independent.
I gradually amassed a number of freelance credits including Bicycling, VeloNews and Outside. The big break came when I joined the staff of Bicycle Guide; a magazine I admired as much for its editorial standards as its subject matter. While at Bicycle Guide I was given incredible latitude. I wrote about cycling from every angle I could imagine: I turned out race reports, in-depth bike reviews, first-person travelogues, strongly worded columns and even some behind-the-scenes ad copy. Then the magazine was folded while I was on assignment, in France, no less.
Within 48 hours of cleaning out my office I conceived my next move—a super-premium magazine for roadies called Asphalt. After a number of hiccups, I launched the magazine in 2002. It was extremely well received; many people called it the greatest bike magazine ever. Its influence can be seen today in the design and evolving editorial of several cycling magazines on the market.
In 2007, Menasha Ridge Press published my guidebook on Los Angeles, the aptly titled Bicycling Los Angeles County. I think cycling in Southern California gets a bad rap; this was a great chance to show the incredible diversity in riding the area boasts. MRP indulged me and allowed me to include a half dozen different group rides that are among the diverse area's jewels. But my greatest affection is for the routes in Malibu; the Santa Monica Mountains are like no place else I've ridden and the descents there will give you the skills to take on any paved road in the world. Los Angeles has something for everyone, and while it can be dangerous during rush hour, not all hours of the day are life threatening.
Also in 2007, I wrote an op-ed for the LA Times that suggested a South African-style truth and reconciliation commission for cycling. It was the first time the idea had been put forward, and it is an idea that took root, culminating in the CIRC that investigated cycling.
My freelance work has appeared in Road Bike Action, along with occasional contributions to VeloNews, Slowtwitch and the trade publication Bicycle Retailer and Industry News. I also served for several years as editor-at-large for Peloton Magazine. While there I penned a travel feature, "My Day With Ilya," that won a Lowell Thomas Award from the Society of American Travel Writers.
Menasha Ridge Press published my second book in 2011, which is a how-to guide for new roadies called The No-Drop Zone: Everything You Need To Know About the Peloton, Your Gear and Riding Strong. Writing The No-Drop Zone was a more than 10-year odyssey for me that began with articles I wrote for beginners while at Bicycle Guide. What makes The No-Drop Zone different is that it goes inside the mindset of a roadie and breaks down the sport to give any aspiring cyclist the skills to ride with a group. From why roadies shave their legs to how to hold your line, the sport is explained in clear terms.
Because I wanted the book to serve as a fundamental reference text, it also includes information on what makes for a good fit, a primer on frame material and an explanation of how frame geometry determines the character of a bike as you ride it down the road. If you have any nagging questions about road cycling, I'm willing to bet The No-Drop Zone answers them. You can order it from Amazon, Barnes and Noble or Powell's Books, but I'd love it if you asked your local shop to carry it. They deserve the business.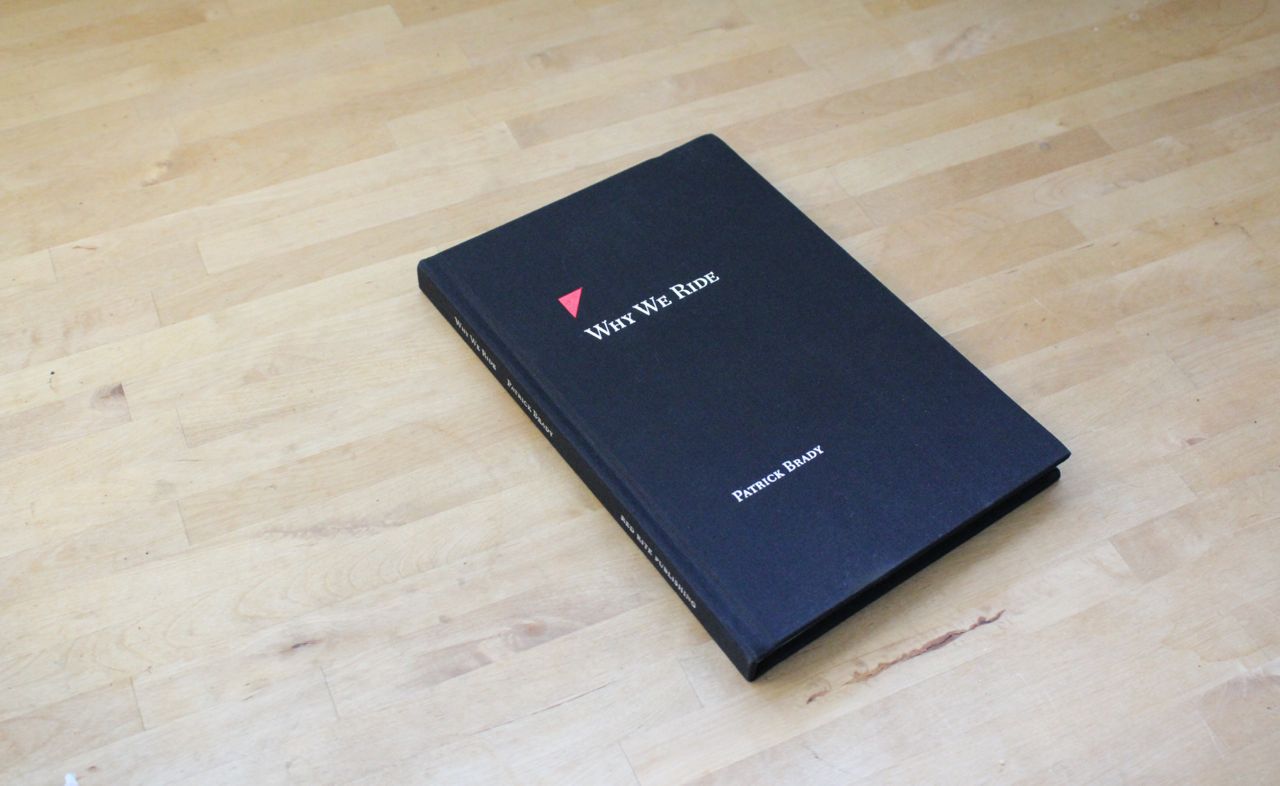 I published a collection of my best work, drawn from Belgium Knee Warmers, RKP and Peloton. Why We Ride is a work I'm immensely proud of and is likely to be the most enduring of my books. 
The Cycling Independent arose out of my work with Selene Yeager (the "Fit Chick" of Bicycling Magazine) and our podcast, The Paceline. What I realized was that it is possible to talk to new and experienced cyclists alike, and to treat them both with consideration and respect. In that, I saw an opportunity to create a web site that didn't slice cycling into niches. The Cycling Independent is bike neutral and experience neutral—the only requirement here is that it helps to like bikes. Our editor-in-chief, Mike Cushionbury—a guy every bit as experienced as I am—and I decided that we would do something else unusual: we turned our back on advertising and all commercial influence. 
The Cycling Independent is audience supported. We will succeed or fail based on our connection to our readers and listeners. It doesn't take much to support us and even modest amounts make a big difference, for the simple reason that we don't have a bunch of silk-suit-wearing investors studying our balance sheet. Every dollar that comes in the door goes to someone who has produced content here on TCI. Everything you read has been produced without us worrying if Advertiser A or Promotion Partner B will be satisfied. It's your satisfaction that guides us. 
After all, a writer is nothing without an audience—thank you for reading.
Portrait of Padraig by Julie Kelly