I did a gravel ride recently where I crossed a low-lying bridge as well as something that wasn't quite a stream, nor was it a marsh, but it was wet, and water went flying. I'd assumed before my ride that getting wet was a very real possibility, starting with my feet. I chose to wear SealSkinz' Waterproof Cold Weather Mid-Length Sock with Hydrostop.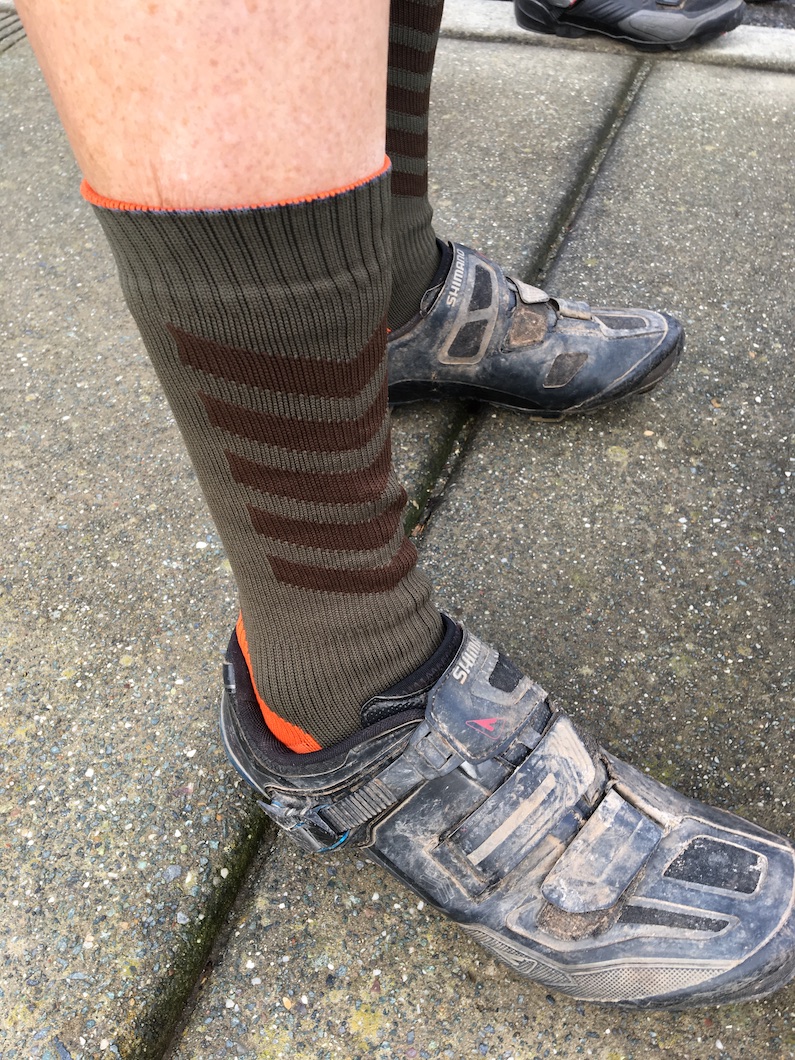 That name is a serious mouthful, but the socks are awesome.
They are truly waterproof socks and Hydrostop is a silicone gripper that acts as a barrier to water running down the rider's leg. I've worn a great many allegedly waterproof socks over the years, and these do a better job than anything else I've tried.
Be forewarned: They are thick. It's a good idea to have a pair of shoes with a loose fit. A snug-fitting shoe plus this sock is not exactly fun. I've got other socks that aren't as thick for days when it's just cold and maybe damp, but not wet. But when it's going to be both wet AND cold, I don't know of a better product than these, which may be why they retail for $58.
They are worth it.
I was sent my first pair of these by a PR agency, which is how I learned about them. When I wear them out, I'll definitely be buying more. But it may be a while before I buy any because I have a pair that is five years old, and they are in terrific shape. 
Waterproof Cold Weather Mid Length Sock with Hydrostop – Sealskinz USA