We all want more bikes! We all want fewer bikes! How to reconcile the truth of N+1 (the perfect number of bikes, wherein N is the number of bikes you own currently) with the steady pursuit of the 'quiver killer,' that one bike that replaces many others?
Enter, the new hybrids.
'Hybrid' is an innocuous sort of word. It describes a thing that is a mixture of two things. A hybrid bike is, traditionally, a bike that falls between road and trail. What you probably think of as a hybrid, though often denigrated by "serious cyclists" is way better than yesteryear's mountain bikes, and if you ride gravel, there's a good case to be made that a hybrid is just a flat bar gravel bike, dressed as a grocery-getter.
At the end of Psycho, we learn that the killer was Norman Bates, dressed as his dead mother, the whole time. Make of that what you will.
Hybrids were the original quiver-killer, one bike to go everywhere, a beautiful and simple idea, but a lot of folks decided that wasn't cool enough. We needed more specialization. You had to have a road bike and a mountain bike. That's how you know you're serious, by having highly specialized things. Like maybe you have a hardtail and a full-suspension bike. Maybe you have a cyclocross bike and a gravel bike.
Speaking of which.
Gravel bikes are the new hybrids. They're not road bikes, but honestly, if you don't do road rides more than a dozen times a year and you're doing competitive hammerfests on those few occasions, you'd do just as well to through a pair of 28mm slicks on your gravel bike and put the saved money into a 529 plan for your kids (if you don't have kids, that's beer money). Equally, if you're not riding single-track more than once a month, maybe a gravel bike just does that work for you too. This case is less compelling, but I'm not letting that bother me.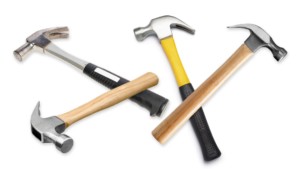 I'm no cycling expert, but here's a hot take for you. Most of us, even the ones who've been in the game a long time, don't know what we really believe. For decades we thought lighter was always better, but then disc brakes came along, and we all threw an extra pound of weight on our bikes and decided it performed better that way. We thought we wanted more bikes, until we got all those bikes, and then we realized less was more. It's almost like that's a saying, or something. Less is more.
I'm gonna make t-shirts, even though I already have too many t-shirts.
So maybe it's time to really embrace the new hybrids (or even the olds ones). Invest in a gravel bike. Get a small arsenal of tires, and then ride the ever-loving snot out of that bike, selling all the others to The Pro's Closet, then donating that money to Bikes Not Bombs or People for Bikes or some other worthy advocacy group.
No. I'm not doing it either, but I really like the idea.