American carbon frame manufacturer Allied Cycle Works out of Bentonville, Arkansas, has just launched the Echo, a versatile full carbon "all-road" design with the ability to change geometry and adjust tire clearance. Allied says the Echo can go from road racer one day to gravel crusher the next, and vice versa. It's one bike that delivers two distinguished rides.
The heart of Echo's ability to transform from road to gravel comes via flip chips at the dropouts—both at the fork and chainstays. These eccentric chips allow its rider to adjust geometry by changing the chainstay length and fork length by 1 cm to optimize performance for road riding with up to 30mm tires or gravel riding when using up to 40 mm tires. These chips and the corresponding dropout design allows the Echo's geometry to be changed in minutes, transforming the bike from road: 415 mm chainstay length, 368 mm fork length, 73-degree head tube angle, and tire clearance up to 30 mm; or to gravel: 425 mm chainstay length, 378 mm fork length, 72.5 mm degree head tube angle, and 40 mm tire clearance. This also of course changes the bottom bracket drop, standover height, fork rake, etc.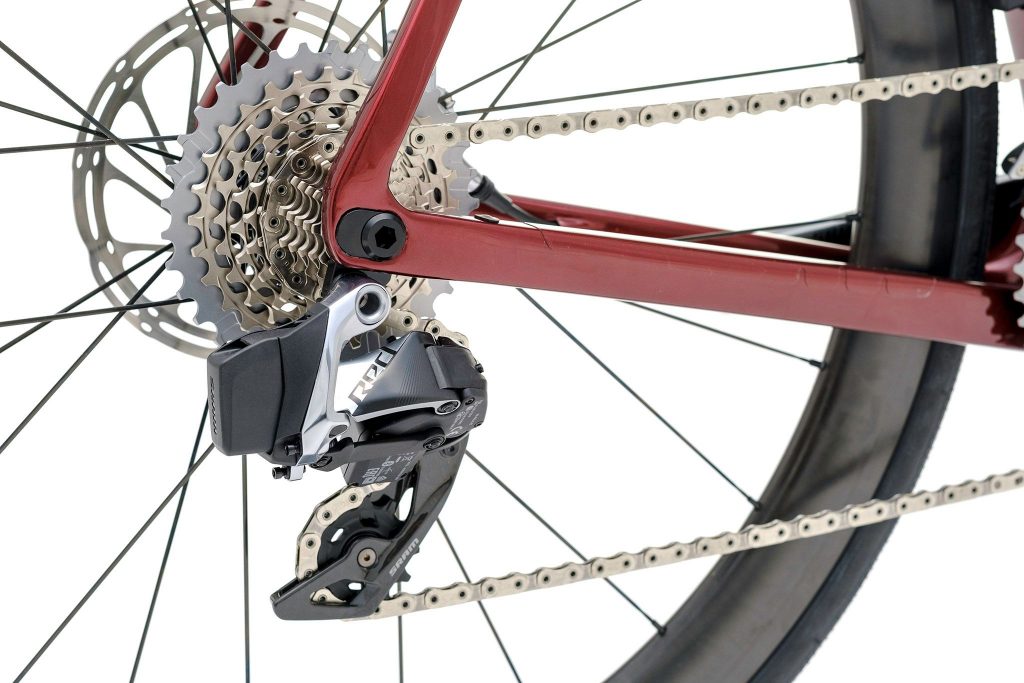 Additional details include a fully integrated carbon Echo Stem system designed in tandem with the fork to completely conceal the cables while still using a standard headset, allowing the rider to easily swap stem lengths along with capabilities to pair with currently available handlebars designed for fully integrated cables. The Echo Stem comes in five sizes from 90-130 mm in 10 mm increments and is  -6 degrees. Like the carbon frame, the stem is made in the brand's Bentonville factory. The frame comes in six sizes, two colors and is disc brake only.
Follow this weekend's UnBound Gravel to see how 2019 winner Colin Strickland will do on his new ECHO.

U.S. Pricing (complete bikes all SRAM equipped):
Rival AXS – $6,430
Force AXS – $7,900
Red AXS – $10,575
---
The best sort of 'independence' is independent wealth. Since we don't have that, in order to maintain our independence from the undue influence of advertisers and would-be 'influencers,' we need you to subscribe. For the price of a latte per month, you can keep us rolling.